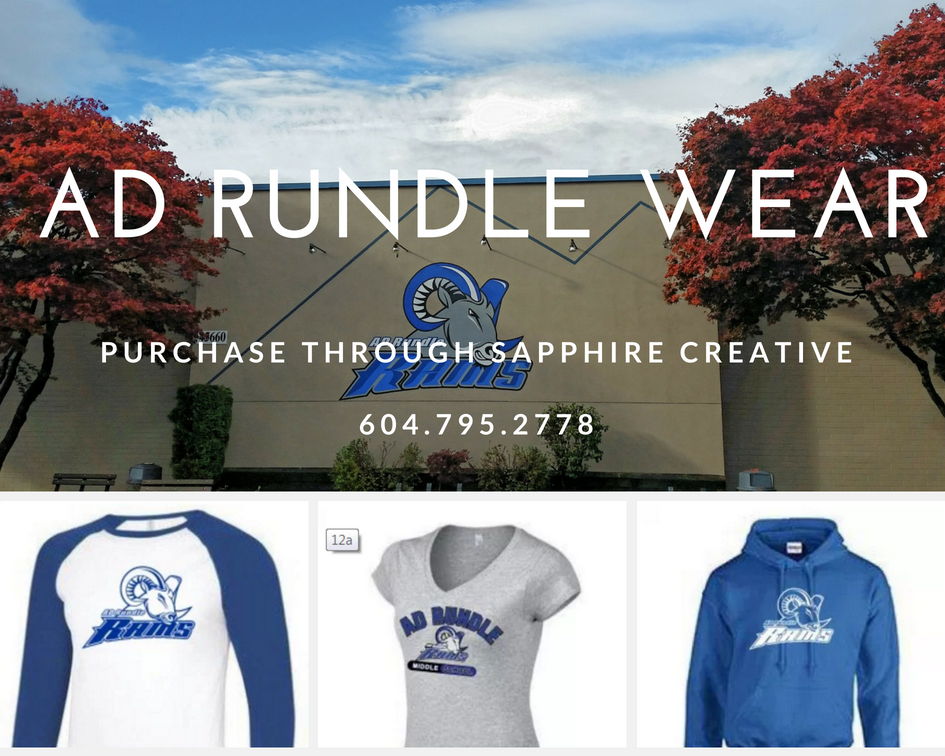 In May 2019, Chilliwack School District #33 adopted a new, district-wide Dress Code Policy.
As such, the Dress Code at AD Rundle Middle School is as follows:
Clothing should be suitable for a school learning environment.  Clothing and footwear should be comfortable and appropriate for students to participate safely in all school activities including physical education, science, cooking, and shops.  Clothing should demonstrate a respect for the school community and the B.C. Human Rights Code.  For example, articles of clothing that promote direct or indirect messages or graphics referring to alcohol, drugs, gang culture, sex, weapons, violence, or profanity will not be permitted.  Clothing may not encourage sexism, racism, homophobia, or discrimination regarding gender identity, sexual preference, race, religion, or origin.  Clothing fabric must cover private parts, and not be transparent in those areas.  Any person dressed in an inappropriate manner, will be advised personally and discretely, and given an opportunity to meet the school dress code.
Read SD #33 Board Policy 534 here