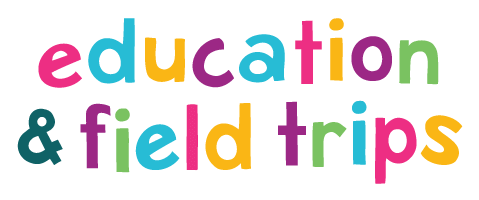 FIELD TRIPS
Field trips are an important part of the learning experience, providing knowledge and skills related to educational programs as well as providing wonderful experiences for our students.
The Chilliwack School District requires that the school collects 623.1A or 6231.C SD #33 field trip forms for each student participating in each trip.  These forms must be signed by the child's legal parent/guardian. Verbal permission or handwritten notes are NOT accepted. 
Find all forms online at the Chilliwack School District's Consent Form Program, "Permission Click"
---
Payment:
Payment for field trips can be made by Visa/MasterCard/Interac online through STUDENT QUICK PAY 
Proof of payment is required prior to attending the trip.
We are sensitive to the financial impact that field trips may have on some of our families. If you are experiencing financial hardship, please do not hesitate to contact our Accounts Clerk, Kristel Holz (kristel_holz@sd33.bc.ca), to discuss a payment plan.
---
CURRENT FIELD TRIPS
All Students 
Gr. 6
---
Year-End Fieldtrip - Cottonwood Cinema & Chillibowl May 30th

Depart ADR 9am to Cottonwood Cinemas, arrive 11:45am Central Community Park for lunch, walk to Chillibowl, return to ADR at 2:20pm
Cost:  $20 - includes:  Movie, Popcorn, Drink, Pizza lunch & drink, Bowling & Shoe Rental, Transportation
Sign the Consent Form HERE!
Gr. 7
---
Year-End Fieldtrip - Academie Duello June 3rd

Depart ADR at 8am, return at 3pm (Permission Click says 5pm, but it has been changed to 3pm)
Cost:  $20
Bring a bag lunch (no concessions to purchase food)
Sign the Consent Form HERE!

Core 71/72 - Peter Pan Play Culture Centre May 24th

Depart ADR at 9:15am, Return to ADR at 1pm
Cost:  $8
Walking to/front Chilliwack Cultural Centre
Bring snack to eat prior to leaving ADR, MUST bring bagged lunch to eat after the play
Students must have a completed Walking Field Trip Consent Form on file.  Click HERE to complete the form online!
Gr. 8
---
SELECT STUDENTS ONLY - CSS Transition Tours (special)

Various Dates
ADR Staff Drivers
Cost: $0
Sign the Consent Form HERE!
Outdoor Ed
---
Overnight Canoe Trip to Chilliwack Lake - May 7-9

Depart ADR May 7th @ 4pm, Return to ADR May 9th @ 2pm
Cost: $40
Bussing Provided
See Gear List below for details
Sign the Consent Form HERE!
Overnight Ross Lake Trip - June 20-25

Depart ADR June 20th @ 4pm, Return to ADR June 25th @ 2pm
Cost: $80
Bussing Provided
See Gear List below for details
Sign the Consent Form HERE
Resource Program
---
Miscellaneous
---
Cat Shelter

Sign the Consent Form HERE